Arun Majumdar
Vice President for Energy, Google
Corwin Pavilion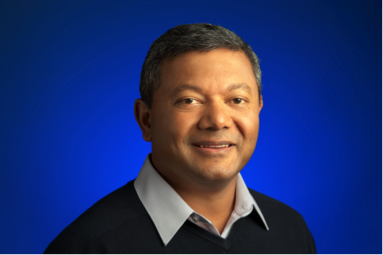 Abstract
For almost every action we take in our lives today, we receive the benefit of 250 years of industrial revolution, which has been arguably the most remarkable period of human history. Our global economy and our prosperity grew exponentially, and our population grew ten fold. The industrial revolution has been largely about how we sourced, distributed and used energy. It was and continues to be predominantly based on fossil energy. Science has shown that our current course of a fossil-based economy is unsustainable.The choice that our society is asked to make is often posed as follows: Should we continue our exponential economic growth based on fossil fuels and ignore the environment, or should we reduce our greenhouse gas emissions at the cost of our economic growth?  This is a false choice because it is based on extrapolating the past. It does not account for the capacity of research based on science and engineering to create a new industrial revolution for a sustainable energy future, one that allows the economy and our environment to be mutually inclusive. This talk will discuss a variety research opportunities and challenges in stationary power and transportation systems that could enable the transition of our energy economy to a sustainable one.
Biography
Arun Majumdar is currently the Vice President for Energy at Google, where he is driving energy initiatives and advising the company on its broader energy strategy.
In October 2009, Dr. Arun Majumdar was nominated by President Obama and confirmed by the Senate to become the Founding Director of the Advanced Research Projects Agency - Energy (ARPA-E), where he served till June 2012. Between March 2011 and June 2012, Dr. Majumdar also served as the Acting Under Secretary of Energy, and a Senior Advisor to the Secretary of Energy.
Prior to joining the Department of Energy, Dr. Majumdar was the Almy and Agnes Maynard Chair Professor of Mechanical Engineering and Materials Science and Engineering at the University of California, Berkeley and the Associate Laboratory Director for Energy and Environment at Lawrence Berkeley National Laboratory. His research career includes the science and engineering of nanoscale materials and devices as well as large engineered systems. Dr. Majumdar is a member of the National Academy of Engineering and the American Academy of Arts and Sciences. He received his bachelor's degree in Mechanical Engineering at the Indian Institute of Technology, Bombay in 1985 and his Ph.D. from the University of California, Berkeley in 1989.