Amory Lovins
Cofounder, Chairman, and Chief Scientist Rocky Mountain Institute
Corwin Pavilion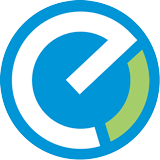 Abstract
Amory Lovins is widely considered among the world's leading authorities on energy—especially its efficient use and sustainable supply—and a fertile innovator in integrative design. As Chairman and Chief Scientist of the Rocky Mountain Institute, Lovins pioneered the concept of "soft energy paths" involving efficient energy use, diverse and renewable energy sources, and special reliance on "soft energy technologies" based on solar, wind, biofuels, geothermal, etc., matched in scale and quality to their task, and widely accessible across society.
Built on 27 years of innovation, "Reinventing Fire" is the Rocky Mountain Institute's most ambitious project to date. "Reinventing Fire" aims to create a clear and practical vision of a fossil-fuel-free future for the United States, backed up by quantitative analysis, and to map a pathway to achieve that future, led largely by business. This vision and pathway will offer a message of hope, put the spotlight on leaders, catalyze others to act, and inform and help to catalyze innovative policies.
In his lecture, Amory Lovins will demonstrate how "Reinventing Fire" can change minds and clarify choices by showing what exists, what works, what makes sense and makes money, and what can change the world.
Biography
Amory B. Lovins, Rocky Mountain Institute's Cofounder, Chairman, and Chief Scientist, is a consultant experimental physicist educated at Harvard and Oxford. He has received an Oxford MA (by virtue of being a don), ten honorary doctorates, a MacArthur Fellowship, the Blue Planet, Volvo, Heinz, Lindbergh, Right Livelihood ("Alternative Nobel"), World Technology, National Design (Design Mind), and Time Hero for the Planet Awards, the Benjamin Franklin and Happold Medals, and the Nissan, Shingo, Mitchell, Jean Meyer, and Onassis Prizes. He is an honorary member of the American Institute of Architects, Foreign Member of the Royal Swedish Academy of Engineering Sciences, Fellow of the Royal Society of Arts, and Honorary Senior Fellow of the Design Futures Council. He has lately led the redesign of over $30 billion worth of facilities in 29 sectors for radical energy and
resource efficiency. He has briefed 20 heads of state, held several visiting academic chairs (most recently as 2007 MAP/Ming Professor in Stanford University's School of Engineering), written 29 books and hundreds of papers, advised the U.S. Departments of Energy and Defense, and consulted for scores of industries and governments worldwide. The Wall Street Journal named Mr. Lovins one of 39 people worldwide "most likely to change the course of business in the '90s"; Newsweek, "one of the Western world's most influential energy thinkers"; Car magazine, the 22nd most powerful person in the global automotive industry; and Time, one of 2009's 100 most influential people in the world.