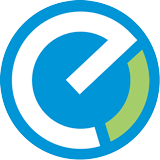 Abstract
The Institute for Energy Efficiency at UC Santa Barbara invites you to attend our 2023 Emerging Technologies Review (ETR) Workshops. This year, the first IEE ETR workshop will be a 1-day online event focusing on "Beyond Efficiency to Electrification in California" on Friday, March 10th. Please save the date and register using the link below:
Register via EventBrite!
To confront the climate crisis, California's building sector needs to completely phase out "efficient" natural gas technologies. Instead, we need to electrify every building in the state by 2045. This workshop will bring together leading technology companies with state policymakers and non-profit leaders to debate barriers to electrifying the state's buildings, and discuss the policy and technological roadmaps necessary to meet California's climate goals in the building sector.
 
Beyond Efficiency to Electrification in California - ETR Agenda:
Note: Exact panel times subject to change.  
IEE Welcome (9:00am PT)
Panel 1 - From Efficiency to Electrification (9:15am PT)
Ari Matusiak
Co-founder & CEO, Rewiring America
Ari Matusiak is the CEO of Rewiring America. He is the Co-Founder and Managing Partner of Purpose Venture Group, a social impact incubator building ventures to address climate and economic inequality.
He served in the Obama White House as Special Assistant to the President and Director of Private Sector Engagement, where he focused on economic policy related to jobs and competitiveness and oversaw the Administration's relationship with the private sector. Ari was Chief Strategy Officer at Renovate America, which was the largest residential renewable energy and financing platform in the U.S., financing $3.5 billion of improvements across 150,000 homes. He is Co-Founder of Young Invincibles, a nonprofit delivering economic opportunity to young adults. As the senior executive responsible for strategy and impact investing at the Rhode Island Foundation, he secured over $1 billion of new affordable housing and thousands of new, local jobs.
Ari graduated cum laude and as a Public Interest Law Scholar from Georgetown University Law Center, and is a magna cum laude, Phi Beta Kappa graduate of Brown University. He lives with his wife, two daughters, and dog in Southern California. Ari is proudly from Wisconsin. His family owns two shares of stock in the nonprofit Green Bay Packers, making him a part-owner of an NFL franchise.
David Hochschild
Chair of the California Energy Commission
David Hochschild was appointed chair of the California Energy Commission by Governor Gavin Newsom in February 2019. He fills the environmental position on the five-member Commission where four of the five members are required by law to have professional training in specific areas - engineering or physical science, environmental protection, economics, and law.
Chair Hochschild's career has spanned public service, environmental advocacy, and the private sector. He first got involved in the solar energy field in 2001 in San Francisco as a special assistant to Mayor Willie Brown where Chair Hochschild launched a citywide $100 million initiative to put solar panels on public buildings. He also cofounded the Vote Solar Initiative, a 60,000-member advocacy organization promoting solar policies at the local, state, and federal levels. He was executive director of a national consortium of leading solar manufacturers and worked for five years at Solaria, a solar company in Silicon Valley. From 2007 to 2008, he served as commissioner at the San Francisco Public Utilities Commission.
From his work to advance clean energy, Chair Hochschild was awarded the Sierra Club's Trailblazer Award, the American Lung Association's Clean Air Hero Award, and the U.S. Department of Energy's Million Solar Roof True Champion Award. Chair Hochschild holds a bachelor of arts from Swarthmore College and a master of public policy from the John F. Kennedy School of Government at Harvard University. He also was a Coro Fellow in Public Affairs.
Sonia Aggarwal
CEO of Energy Innovation
Sonia Aggarwal is the CEO of Energy Innovation, a nonpartisan energy and climate policy firm delivering research and analysis to help policymakers make informed choices. Previously, Sonia served as Special Assistant to President Biden for Climate Policy, Innovation, and Deployment, joining on Day 1 of the Administration and serving through the development and passage and initial implementation of the Bipartisan Infrastructure Law and the Inflation Reduction Act. Sonia has a long history with Energy Innovation, where she previously served as the founding executive director of the Climate Imperative project; led America's Power Plan, bringing together 200 electricity policy experts; and directed the team that developed the open source Energy Policy Simulator to analyze the environmental, economic, and public health impacts of climate and energy policies. Prior, Sonia managed global research at ClimateWorks Foundation, where she worked on the McKinsey carbon abatement cost curves and led research for the American Energy Innovation Council. Raised in Ohio, Sonia graduated from Haverford College in astronomy and physics, and earned a masters at Stanford University in civil engineering.  
Panel 2 - Cutting Edge Electrification Technologies (10:15am PT)
Hannah Bascom
VP Regulated Business, SPAN
Hannah serves as the VP of Regulated Business at SPAN, where she leads policy, market development and partnerships to enable residential electrification and a more flexible and resilient grid.
Previously, Hannah was the Head of Energy Partnerships at Google Nest. She joined Nest in 2014, growing the energy business from the ground up – delivering energy savings, demand response, and customer engagement that set the foundation for the future of the grid. After Nest's integration with Google, Hannah focused on product and service partnerships for Nest Renew, setting the stage for new offerings across the energy ecosystem including with third party OEMs.
Prior to joining Nest, Hannah spent time at PG&E, consulting and the nonprofit space. She holds an MBA from the University of Chicago, Booth School of Business and a BA with Honors from Brown University.
Samantha Ortega
Government Relations Manager, ChargerHelp
Samantha Ortega is the Manager of Government Affairs at ChargerHelp!, a CleanTech company based in the Greater Los Angeles Area. Ms. Ortega leads efforts to develop legislation, incentive programs, and stakeholder engagement that support the scale and long-term operations, maintenance, and reliability of EV charging stations. She represents ChargerHelp! before federal and state officials, working to develop critical relationships with energy companies, early adopters, local communities, and industries to advance a robust policy agenda for electric vehicle charger maintenance and workforce development. Prior to joining ChargerHelp!, Ms. Ortega received her B.S. in Political Science & Government and Central American Studies at California State University - Northridge and has over 15 years of experience in the Greater Los Angeles Area working on key issues through community organizing, coalition building, and policy advocacy.
Ms. Ortega is motivated by the opportunity to improve the existing energy and transportation landscape by promoting economic mobility and removing barriers to access the development of innovative, scalable, and sustainable energy solutions that drive us forward in the creation of a cleaner world.
Vince Romanin
CEO, Gradient
Vince Romanin is the CEO and co-founder of Gradient, a company built by thermal scientists to rethink HVAC and build products that are good for the planet and great at cooling and heating homes.
Vince holds a PhD in Mechanical Engineering and heat transfer from University of California, Berkeley, where he first realized that globally, heating and cooling systems emit more carbon than automobiles. There, he focused on heat transfer and fluid mechanics of microturbines for small-scale solar combined heat and power. Vince worked in the solar industry, for Abengoa, Sunfolding, and Otherlab, before joining Cyclotron Road's Cohort 3. At Gradient, Vince is focused on the next big climate challenge: decarbonizing building heating and cooling. Gradient plans to achieve this by increasing the efficiency of heating and cooling systems by 50%, removing harmful refrigerants, and electrifying the heating sector, all of which combined can offset about 7% of today's total emissions. Gradient's first product is an easier-to-install and easier-to-use room air conditioner that is quiet and gives you your window back.
Under Vince's leadership, Gradient has received accolades including: Fast Company 2022 World Changing Ideas, TIME Magazine Best Inventions of 2022, and a winner of New York City Housing Authority's Clean Heat For All Challenge, securing a seven year contract for the development and delivery of 10k cold climate packaged window heat pump units. He is an internationally-recognized speaker and was named as one of the "fixers" on the 2021 Grist50 list of emerging leaders in climate, sustainability, and equity.
DR Richardson
Co-Founder at Elephant Energy
DR is the founder of Elephant Energy, a one-stop shop for home electrification. Based in Colorado, the company installs heat pumps, heat pump water heaters, EV chargers, and induction ranges, using software to drive down the soft-costs and risks associated with electrification projects, to enable a rapid retirement of gas-powered homes. Prior to that, DR was a Partner at Vision Ridge Partners, a $3B private equity manager investing in Decarbonization Real Assets. DR is a graduate of Brown University and an avid hiker, skier, cooker, and big nerd on #ElectrifyingEverything.
 
Panel 3 - Advancing Electrification Policy in California (11:15am PT)
Le-Quyen Nguyen
Deputy Secretary for Energy at CNRA
Le-Quyen Nguyen joined the California Natural Resources Agency in April 2022 as the Deputy Secretary for Energy. In this role, she guides the Agency's energy policies and programs in support of California's energy decarbonization goals. Before her appointment, Le-Quyen worked at the California Energy Commission, where she held a variety of positions. This included Chief of Staff to the Chair, Manager of the Supply Analysis Office, and special advisor to a Commissioner. Le-Quyen earned a bachelor's degree in Biological Sciences from the University of California, Riverside. When not at work, Le-Quyen enjoys spending time with family and friends, reading, and gardening.
Merrian Borgeson
Director, California Policy, Climate & Clean Energy Program
Natural Resources Defense Council
Merrian Borgeson champions stronger climate policies by providing analysis and strategic guidance to help us shift to efficient, renewable energy. She works closely with policymakers and stakeholders at the state, regional, and national levels. Prior to joining NRDC, she worked as a team leader at Lawrence Berkeley National Laboratory. She also served as the first director of the Sustainable Business Network of Greater Philadelphia and as the managing director (and later the board chair) of the Business Alliance for Local Living Economies. Borgeson is currently a trustee for the Goggio Family Foundation and sits on the advisory boards of the Schumacher Center for New Economics. She holds a bachelor's degree from Stanford University, a master's from the University of California, Berkeley, Energy and Resources Group, and an MBA from Berkeley's Haas School of Business. She is based in San Francisco.
Leah Stokes
Anton Vonk Associate Professor of Environmental Politics, UC Santa Barbara
Leah Stokes' research examines public policy, public opinion and political behavior, with a focus on energy, environment and climate change. Her book Short Circuiting Policy (Oxford University Press) examines the role that utilities have played in promoting climate denial and rolling back clean energy laws. It was named the Best Energy Book of 2020 by the American Energy Society, listed as Top 5 Climate Book from 2020 by The New York Times, and own 3 awards from the American Political Science Association. Other ongoing projects include examining protests against energy infrastructure, political staff in Congress, environmentalists' electoral participation, violence against environmental activists, and effective water conservation policy in California. To date, her research has been published in top journals including the American Political Science Review, American Journal of Political Science, British Journal of Political Science, Nature Energy, Energy Policy, and Environmental Science and Technology. Stokes has also published articles in The New York Times, The Washington Post, The Los Angeles Times, The Guardian, The Atlantic, The Boston Globe, CNN and elsewhere, and is frequently quoted in national media.
Prior to academia, Leah worked at the Parliament of Canada and Resources for the Future. Leah is also the co-host of the popular climate podcast "A Matter of Degrees," and a senior policy consultant at Rewiring America. She is affiliated with the Bren School of Environmental Science & Management and the Environmental Studies Department at UCSB.