Professor & Associate Chair
Materials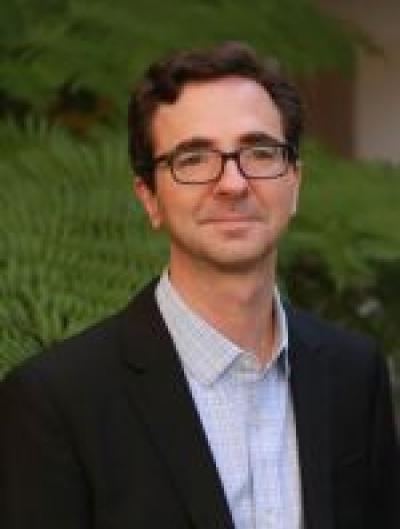 Research
Michael Chabinyc studies materials for flexible electronics and energy storage and conversion. Specific interests include hybrid organic devices for energy storage and characterization of the electrical and morphological characteristics of organic semiconductors in thin film transistors and photovoltaics. Chabinyc studies the nature of organic interfaces in thin films using a variety of techniques including x-ray scattering, scanning probe microscopies, and electrical transport measurements.
Affiliations
Center for Polymers and Organic Solids, Member
Center for Energy Efficient Materials, Member
Mitsubishi Chemical Center for Advanced Materials, Member
Biography
At the Palo Alto Research Center (formerly Xerox PARC), Michael Chabinyc was a member of research staff from 2001-2005 and a senior member of research staff from 2005-2008 in the Electronic Materials and Devices Laboratory. While at PARC, he developed novel fabrication methods for flexible, large-area electronics such as displays and researched organic electronic devices. Chabinyc joined UC Santa Barbara in 2008 and is currently a Professor and Associate Chair in the Materials Department.
Honors
2007 Emerging Leader Lectureship, Materials Department, UC Santa Barbara
1999-2001 NIH Post-Doctoral Fellow
1998-1999 John Stauffer Memorial Fellowship
1997-1998 American Chemical Society Division of Organic Chemistry Fellowship
1994-1997 National Science Foundation Pre-Doctoral Fellowship
Education
B.S.: Chemistry, University of Dayton (1994)
Ph.D.: Chemistry, Stanford University (1999)
N.I.H. Post-Doctoral Researcher: Harvard University (2001)
Contact
mchabinyc@engineering.ucsb.edu
Office Phone:
805-893-4042
Office Location:
Elings Hall 3219
University of California, Santa Barbara Santa Barbara, CA 93106-5080
Lab Websites
IEE Research Areas