Professor
Electrical & Computer Engineering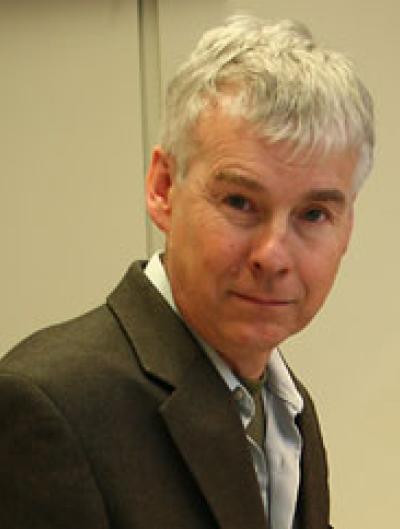 Research
Mark Rodwell's research focuses on extending the operation of electronics to the highest feasible frequencies. His research interests includes energy efficient semiconductor devices (diodes, transistors, photodiodes), semiconductor fabrication process, circuit design, interconnects, instruments, and communications systems. Particular interests include THz InP (indium phosphide) bipolar transistors, nm III-V MOSFETs (metal-oxide-semiconductor field-effect transistors) for both VLSI (very large scale integration) and THz (terahertz) applications, and IC (integrated circuit) design above 50 GHz (gigahertz) in both III-V and Silicon VLSI technologies.
Affiliations
UCSB Nanofabrication Laboratory, Director
Biography
Mark Rodwell holds the Doluca Family Endowed Chair in Electrical and Computer Engineering at UC Santa Barbara where he also directs the UCSB Nanofabrication laboratory and its participation in the NSF National Nanofabrication Infrastructure Network (NNIN).    
Honors
2010 IEEE David Sarnoff Award
2009 IEEE IPRM Conference Award
1998 European Microwave Conference Microwave Prize
1997 IEEE Microwave Prize
2003 IEEE Fellow
Education
PhD: Electrical Engineering, Stanford University (1988)
Contact
rodwell@ece.ucsb.edu
Office Phone:
805-893-3244
Office Location:
2205F Engineering Science Building
University of California, Santa Barbara Santa Barbara, CA 93106-5080
Lab Websites
IEE Research Areas