Professor
Materials, Chemistry & Biochemistry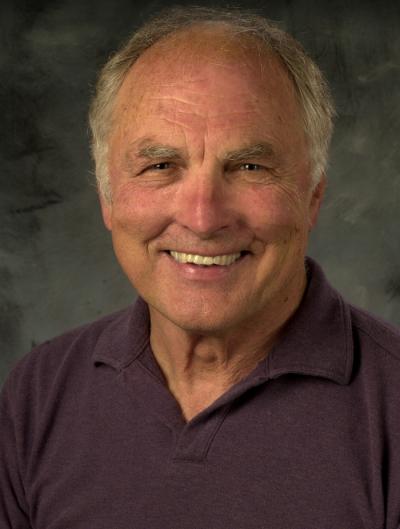 Research
Galen Stucky's research focuses on organic and inorganic interface chemistry including conversion of methane to chemicals and fuels, photovoltaic and photocatalytic composite systems and organic/ inorganic bioassembly. His research has been at the forefront of demonstrating how porous materials can be selectively processed into desired morphologies for catalytic, separation, and optical applications. He has also carried out in vivo studies of biomineralization and is currently applying that knowledge to in vitro materials synthesis. Together with colleagues at the Center for Energy Efficient Materials, Stucky is working on metal/semiconductor nanocomposities for new higher efficiency thermoelectric materials, as well as on bio-inspired solar products by improving our understanding and control of heterogeneous materials that are engineered or templated at the nanoscale.
Affiliations
Mitsubishi Chemical Center for Advanced Materials, Member
Center for Energy Efficient Materials, Member
Biography
After postdoctoral study at MIT, he held positions at the University of Illinois, Sandia National Laboratory and DuPont Central Research and Development Department before joining the UC Santa Barbara faculty in 1985. He currently holds a dual appointment as Professor in the Department of Chemistry & Biochemistry and the Materials Department and is a member of the Interdepartmental Program in Biomolecular Science and Engineering. Stucky was appointed the E. Khashoggi Industries, LLC Professor in Letters and Science in 2006. He has been active in the American Chemical Society, serving as an Associate Editor of the Journal of Inorganic Chemistry and as Chairman of the Inorganic Division. He has published more than 600 papers, reviews, and communications; has been granted a dozen patents; and has been a plenary, keynote, or named lecturer at more than 20 international symposia and institutions in the past six years.
Honors
2013 US National Academy of Sciences, Member
2013 American Chemical Society Fellow
2005 American Academy of Arts and Sciences Fellow
2004 International Mesostructured Materials Association Award
2002 ACS Award in Chemistry of Materials
2005 AAAS Fellow
Education
PhD: Physical Chemistry, Iowa State University (1962)
Contact
stucky@chem.ucsb.edu
Office Phone:
805-893-4872
Office Location:
3623D Physical Sciences Building North
University of California, Santa Barbara Santa Barbara, CA 93106-5080
Lab Websites
IEE Research Areas