Associate Professor
Electrical & Computer Engineering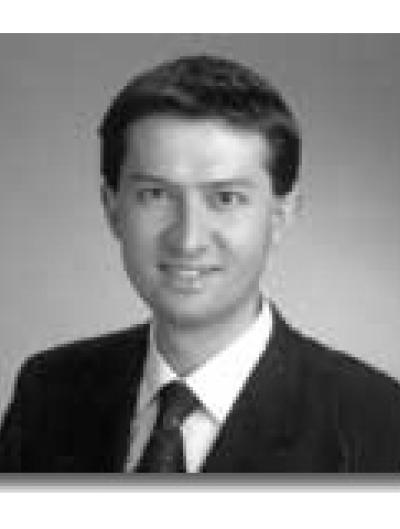 Research
Volkan Rodoplu's area of expertise is wireless communications and networking. His current research focuses on: (1) Protocol Design and Optimization for Wireless Networks, (2) Quality of Service in Mobile Networks, (3) Underwater Wireless Networks, and (4) Energy-Efficient Wireless Sensor and Ad Hoc Networks. Together with colleagues at the Greenscale Center for Energy-Efficient Computing, Rodoplu works to curb the energy consumption of wireless networks through the development of energy-efficient protocols.
Affiliations
Greenscale Center for Energy-Efficient Computing, Member
Biography
He worked for Texas Instruments (Dallas, TX) in the summer of 1998, on multiuser detection and interference cancellation algorithms, and for Tensilica, Inc. (Santa Clara, CA) in 2000 and 2001, on turbo decoding algorithms and architectures for reconfigurable processors. In 2003, he  joined the Department of Electrical and Computer Engineering at UC Santa Barbara as an Assistant Professor.    
Honors
2007 NSF CAREER Award
2006 UC Regent's Junior Faculty Fellowship
2000 Department of Electrical Engineering Outstanding Service Award, Stanford
1996 George B. Wood Legacy Prize
1995 John W. Tukey Award
Education
BS: Electrical Engineering, Princeton University (1996)
MS: Electrical Engineering, Stanford University (1998)
PhD: Electrical Engineering, Stanford University (2003)
Contact
vrodoplu@ece.ucsb.edu
Office Phone:
805-893-7277
Office Location:
4113 Harold Frank Hall
University of California, Santa Barbara Santa Barbara, CA 93106-5080
IEE Research Areas