Henley Hall is a 49,900 GSF building that consists of both wet and dry labs, collaborative break-out spaces, conference rooms, a 124 seat lecture hall, and faculty and administrative offices. The structure of the three story building is primarily concrete and steel in nature. Exterior finishes include a north facing curtain wall, terra cotta panels, sandstone, and vertical and horizontally oriented terra cotta elements for shading. One of the most unique features of this building is the three story open-air atrium that will allow for ambient air flow throughout the primary public spaces on all three floors of the easterly wing.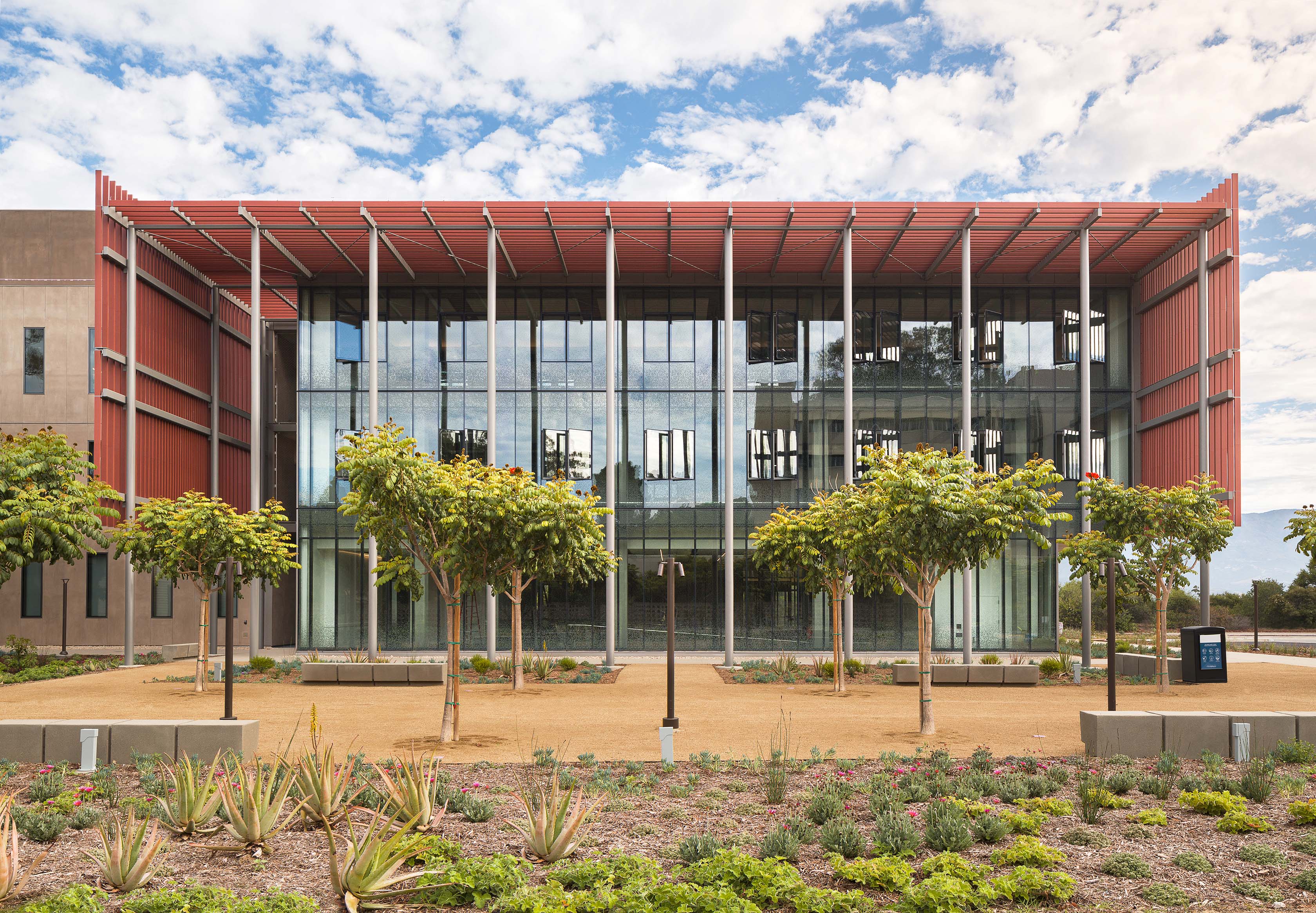 Book a Conference Room or the Henley Hall Lecture Auditorium:
Please use the Google Forms below to book one of the Henley Hall conference rooms or the lecture hall. A calendar for each room is linked in the respective Google Form. Please review the calendars to check availabilities.
Note: Henley Hall outer building doors and Lecture Hall 1010 doors are locked from 6:00pm to 7:00am every weekday. These doors are also locked over the weekend. If your event is outside of these hours or on a weekend, please contact our IEE Assistant Director, Jenna Craig (jennabcraig@ucsb.edu), who will submit a request to ensure the doors are unlocked for the duration of your event. The three conference rooms (1002, 2014, 3014) should be unlocked 24/7.
Conference Rooms:
Room 1002

Seats 16 people

Whiteboard wall

Display TV with Logitech Speaker/Camera

Room 2014

Seats 10 people

Whiteboard

Display TV

Room 3014

Seats 10 people

Whiteboard

Display TV
For questions regarding reserving the conference rooms, please contact Cassandra Tai at cassandratai@iee.ucsb.edu.
Lecture Hall:
124 Seat Auditorium

Projector and screen

4 microphones (two handheld, two lapel)

Podium (with touchscreen monitor that can be used to adjust mic volume)
For questions regarding reserving the lecture hall, please contact Daniela Gonzalez at engr-henley-hall-auditorium-reservations@ucsb.edu.
IEE has two 6-foot folding tables and three 8-foot folding tables available for events to use. We can also provide linens if requested. For questions regarding A/V equipment or tables, please contact Cassandra Tai at cassandratai@iee.ucsb.edu.