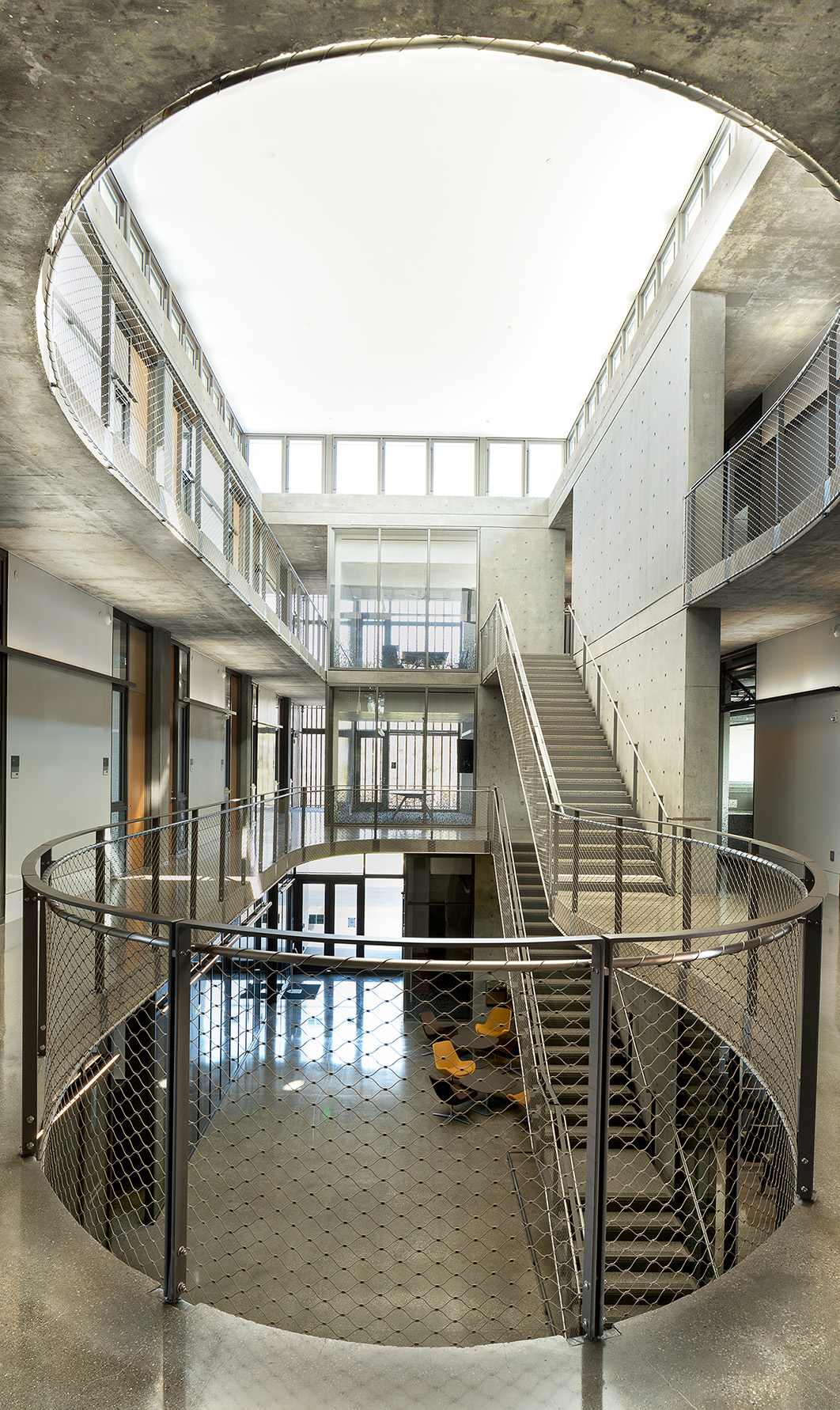 Henley Hall: New Home and Opportunities for The Institute for Energy Efficiency
The Institute for Energy Efficiency began its multi-million dollar efforts to create a new state-of-the-art home for the Institute in 2011. The Institute's new building, Jeff and Judy Henley Hall, will pull together faculty, staff, and students currently scattered among 11 buildings and various departments. This iconic and efficiently designed building will bring together the Institute's collaborators in a single state-of-the-art facility providing new laboratories, new equipment, new collaboration and convening space, and new opportunities that will accelerate critical innovation in energy efficiency. Henley Hall will allow the faculty, students, and industry partners to expand the Institute's world-renowned research in breakthrough energy technologies that substantially save energy while advancing the standard of living worldwide.​ The estimated job completion date is Summer of 2020.
The new building and facilities provide a number of new ways to give. You can support and sponsor the important research work of the Institute as an industry partner, a government partner, a foundation partner, or as a private donor. A number of partners are taking advantage of the opportunity to sponsor Henley Hall's new labs, donate new lab equipment, and sponsor the world-renowned research taking place in those labs. There are opportunities for private donors to make a difference, whether supporting research, students, or enhancements to the critical facilities in Henley Hall. Commensurate and prestigious recognition opportunities are available. 
Your research sponsorship and/or philanthropic commitments to the Institute for Energy Efficiency can help us complete this important work and lend critical momentum for reaching our goal of increasing energy efficiency by 50 percent by 2030. 
---
Energy efficiency—using less energy and doing more with it—is the most practical, achievable, and affordable solution for addressing climate change.
The Institute for Energy Efficiency at UCSB is the world's premier center for applied energy-efficiency research.
The West Coast hub for integrated photonics.
Home to world leaders in LED development.
Not just groundbreaking, Nobel Prize groundbreaking.
A low-carbon future starts here.